Welcome to our site!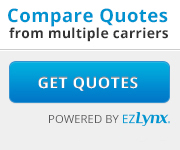 With a white winter in full swing, make sure you are completely covered with our snowmobile insurance! We love going out in the open and riding our snowmobiles, but things can go wrong and leave you in deep snow. Make sure you are prepared!
Advantage One Insurance located in St. Cloud since 1994, we are a group of independent agents committed to our community and to meeting all of your insurance needs. We set ourselves apart with the level of service and expertise that we provide to our clients. Our team wants to assist you with developing an insurance strategy that fits your long-term business and personal goals. Advantage One Insurance is always continuing our education and learning how we can better serve our clients. We specialize in farmers market, religious organizations, social service organizations and contractors insurance.
Dallas Hansen
Risk Advisor
Carolyn Mackendanz
Client Service Advocate
Andy Noble
Risk Advisor/ Vice President
RaeAnn Waytashek, CIC
Risk Advisor / Vice President